Ray Ford's Hollywood Takeover Starts Now
The co-star of 'Don't Trust the B---- in Apt 23' is making a splash in Hollywood, and he may just be getting started
Theater critics rarely seem to ever love modern interpretations of Shakespeare's great tragedies, and it's in this vain that the critic and playwright David Dewitt's 2004 review of King Lear at the Yale Repertory Theater is pretty routine. Directed by the legendary stage director Harold Scott, the play was cast with all black actors, its subjects an African-American Olmec culture -- a clever play on Shakespeare's vulnerable, conflicted and often delirious ensemble.
"Most of this Lear, for better or worse, is pretty standard stuff," Dewitt grumbled. "That is plenty satisfying if the actors work as an ensemble, which this play demands as much as any of Shakespeare's other great tragedies. But this cast is uneven, and their work together seldom has a life beyond the separate parts."
More taken by the individual performances, Dewitt said Johnny Lee Davenport gave Kent a "rooted depth," and was particularly impressed with the actor Avery Brooks as King Lear.
[Also Read: Mike Tyson and Spike Lee Take 'Undisputed Truth' To Broadway]
And then there was the young actor who played the Fool.
"More successful is Ray Ford as the Fool," Dewitt remarked, "the only character who seems to belong in the same play as Mr. Brooks. Mr. Scott and the costume designer, Jessica Ford, have conceived the Fool's look as something like that of a witch doctor, and Mr. Ford mixes a comic naturalism with a supernatural wisdom that pumps momentum and energy into Lear's journey."
The role, at the play's end, had pumped momentum and energy into Ford's journey, as well. Nearly eight years later, Ford still calls the play his biggest break.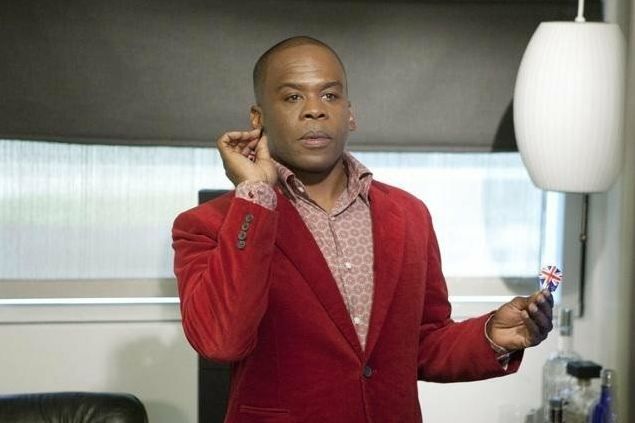 "That's not very Hollywood," he says mockingly, "but that's the role I grew the most on … where I really learned to take direction and take risks. After that I said to myself that I could do anything. It gave me a lot of confidence.
"The doors that it opened were mostly in my psyche."
Other doors have opened, too. Ford is now a co-star of the new hit ABC sitcom "Don't Trust the B---- in Apt 23" alongside James Van Der Beek and Krysten Ritter. In it, he plays Luther, James Van Der Beek's painstaking, tip-toeing personal assistant. Van Der Beek is trying to recapture a glory that doesn't resemble his ascent to stardom as the lead star in the show "Dawson's Creek." The quest makes him insecure about celebrity, his status and relationships (Think Lisa Kudrow in the cult-favorite "The Comeback"). You wonder if the similar reality of King Lear -- aging, and in unrequited love with flattery -- is lost on Ford or the show's creators.
"It's different from anything I'd ever seen or read. I was, like, 'What universe does this exist in?' I loved it and it was funny and it was fresh," says Ford. "The writing was so on point and the setting was so specific, I said, 'Let's do this.' The character, I'd never played anybody like that."
It didn't take long for Ford to endear himself to the showrunners.
"Ray was brought in by our casting director, Lisa Miller Katz, and he absolutely nailed the audition," show creator Nahnatchka Khan said via email. "I specifically remember he had to read a line to Chloe (Krysten Ritter's character) where he says: "You had sex with her fiancée on her birthday cake" and Ray delivered it in a way that made the line 100 times funnier to all of us. He makes the material better and he is a pleasure to write for. Ray is an amazing and talented actor."
[Also Read: Meet Ayesha Ngaujah: Theatre's Radiant Child]
Ford studied at The School of Theatre in the College of Fine Arts at Boston University, which he says was a close-knit community that started with 50 students in his class and ended with a fraction of that. He was living and breathing theater, fast becoming familiar with tools and technique that would prepare him for his career. "Up until then it was just sort of playing around," Ford says. "I didn't know how to put those pieces together."
Originally from Houston, Ford set out for Los Angeles to get into television and film. He played novelist Wallace Thurman in "Brother to Brother," a film by Rodney Evans about the racial and sexual politics of the Harlem Renaissance through the lens of the writer and artist Bruce Nugent, befriended by an art student played by Anthony Mackie.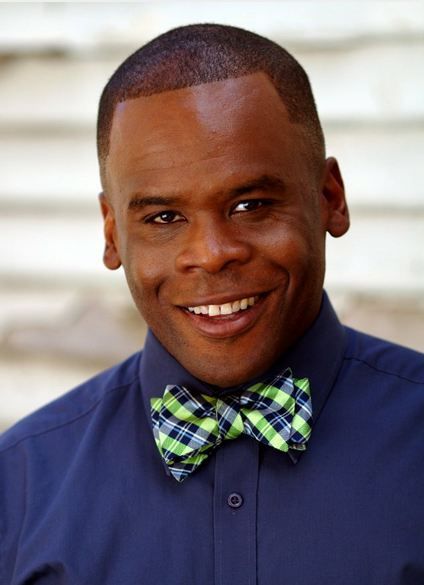 "There was a certain alchemy on that set," Ford recalls, adding they were shooting in Harlem down the street from Langston Hughes' apartment. "It was … young artists telling the story about young artists. It was so encouraging. We felt that we were actually in that world."
Ford also had a recurring role on ABC's hit show "Grey's Anatomy" as Ray the Paramedic. But it's working in the theater that's keeping him busy now. A member of Los Angeles' Critical Mass Performance Group, he's preparing for one of the company's productions with a September opening. "The instant gratification in the theater, there's nothing like it," he says.
As for "Apt. 23," it was renewed for a second season this spring.
And Ford is hoping his character doesn't mysteriously disappear, like, say, the Fool in King Lear.
"It's only going to get better. I think they put together a fantastic show. It's funny and fresh …" and then he goes into descent to a resonant baritone that could only be described as Shakespearean.
"And everyone needs to watch it."
[SUBSCRIBE TO LOOP 21 RSS FEED]