How African Americans Have Been Ousted From the Middle Class
The housing crisis and chronic high unemployment have taken their toll
There is no doubt that the global financial crisis, which began in the U.S. with the collapse of the housing market, had a tremendous affect upon upward social and economic mobility for African-Americans and other minorities. After decades of struggle for equality in this country, the setback for these communities will be felt for decades to come. There are four factors – the housing crisis, chronic high unemployment rates, lack of decent wages, and the higher education scam – that are creating a debilitating and severe economic divide between people of color and non-Hispanic whites in the United States.
A Ruined Middle Class: The Housing Crisis Hit African-Americans Hardest
​In the wake of the worst economic downturn since the Great Depression, millions of Americans lost their homes. Entire communities, many in low-income urban areas across the United States, quickly fell into ruin as residents, block after block after block, found themselves facing foreclosures. It should be noted that wealthier neighborhoods were also affected by the Great Housing Crash of 2008. Kathleen Day of the Center for Responsible Lending, however, points out that "African-Americans and Hispanics were disproportionately hurt" by the subprime mortgage crisis and many of these individuals were low- to moderate-income earners. Subprime loans are harder to repay and have higher interest rates than other types of loans. The terms for repayment, in many cases, were difficult to understand. Moreover, many homeowners were deliberately misled by lenders and unwittingly took out these sorts of loans. Day said, "many people were unfairly turned away from their homes."
All of these figures about the subprime mortgage crisis come from HMDA data, Day said in a telephone interview.
Based upon this data, Day explained, "Of all the loans made that year [2006] to black families, more than 50% were subprime. For Hispanics, of all the home loans made to Hispanic families that year, more than 40% were subprime. Of all the home loans made to white non-Hispanic families that year, 22% were subprime. It was up for everyone, but it was very pronounced for black and Hispanic communities. We have predicted that one out of five of each of those subprime loans have failed, which is 20%, and it's turned out to be closer to 40 or 50%. So 20% of 50% is much higher than 20% of 22%. So, while numerically the number of families being foreclosed on in the United States are white non-Hispanic families, as a percentage of a community, black families and Hispanic families have been disproportionately hurt."
[SUBSCRIBE TO LOOP 21 RSS FEED]
"It's an economic wound that is going to be felt for several generations, because the main way that people move up the economic ladder in the United States is through home buying. And people forget that nine out of every 10 of these bad subprime loans that were made went to people who already had a home."
In a word, a large number of African-Americans and Hispanics have lost their homes and their place in middle class America, thanks to the financial and banking industry.
To make matters worse, most housing for Americans has become unaffordable and wages have not kept pace with the spike in the cost of living. In 2012, the National Coalition for the Homeless carried out an exhaustive study entitled, "Out of Reach." This report "is a side-by-side comparison of wages and rents in every county, metropolitan area (MSAs/HMFAs), combined nonmetropolitan area and state in the United States. For each jurisdiction, the report calculates the amount of money a household must earn in order to afford a rental unit in a range of sizes (0, 1, 2, 3, and 4 bedrooms) at the area's Fair Market Rent (FMR), based on the generally accepted affordability standard of paying no more than 30% of income for housing costs. From these calculations the hourly wage a worker must earn to afford the FMR for a two-bedroom home is derived. This figure is the Housing Wage."
Based upon this research, the organization concluded that "a mismatch exists between the cost of living, the availability of rental assistance and the wages people earn day to day across the country. The Housing Wage consistently exceeds the actual wages earned by renters, in both urban and rural communities nationwide."
Are there reparations for those who feel that they lost their homes unjustly? At this juncture, it is hard to imagine when the banking and financial industry did not really pay the fair price for foreclosing on millions of Americans through fraudulent and dubious lending practices.
Day said it was painful to admit, but she's not sure there is much to be done when it comes to some form of recompense.
Nevertheless, she offered a few suggestions that could help some former or struggling homeowners.
"If people think they were unfairly turned out of their homes, many people were – there's evidence that they were – they should try to take advantage of, or try to get some money, or get help out of the Attorney General (AG) settlement. People should not wait until they fall into trouble to try to get help on their loans. They need to be persistent. Even with improvements, it's a bureaucratic nightmare. The banks are trying to get their act together, but it took them way too long to do it."
"You need to not send original documents. You need to be persistent. You need to be organized. Take a mental Prozac, and not let it eat away at your soul, and fight to keep your house, if you deserve to keep it, including getting legal help. If you can't afford it, there is LawHelp.org. That's a place people can go to find legal help, if they need it."
Crushing the Job Plane: African-American Unemployment and Wages
Homeownership plays a vital role in the economic well-being of individuals and communities. Even more importantly, it provides African-Americans economic independence and more opportunities for upward social mobility. The same goes with access to steady employment and the ability to earn higher wages.
Sociologist Algernon Austin notes that high unemployment for African-Americans "has been a consistent feature of . . . life." He also points out that many have forgotten a goal of the Civil Rights Movement:: full employment.
While unemployment has always been a problem for this particular community, African-American youth are facing a devastating situation in this so-called economic recovery. Overall, unemployment for young men (ages 18-24) is remarkably higher than other demographic categories. Based upon data collected by Demos.org, this particular group had an unemployment rate of 19.7% (compared to women in the same age group, who had a rate of 14.6%). When it comes to African-American youths of this age, the figures jumps dramatically to 32.6%. The figure for Hispanic males of the same age wasn't much better at 21.2%. And what about their non-Hispanic white counterparts? Their unemployment rate was 17.5%. Clearly African-American youth, particularly males, are struggling the most.
Policy Director at the Young Invincibles Rory O'Sullivan said, "The recession's economic blow fell hardest on young men of color. Job opportunities for young African American men are shockingly low. Though the situation has improved slightly in recent months, there remains a very long road ahead."
[Also Read: Banks Let Foreclosures Rot In Black Neighborhoods]
When asked why the figure for unemployment among minority youth was so disastrously high, Henry A. Giroux, a leading expert on pedagogy studies and youth culture, said: "Poor minority youth have become one of the lowest priorities under a market-driven society. They have become the waste products of a system that judges the value of people by their ability to consume. Many of these young people live in neighborhoods that have been gutted by the flight of capital abroad, the closing down of government sponsored youth programs, and are now seen more as a threat than an object of social investment."
This means that consumer capitalism has played a role in undermining minority youth and their ability to be engaged citizens. Moreover, being a politically engaged citizen has become increasingly more difficult in a society that has seen the role of government programs slashed dramatically – at least when it comes to the interests of the public – with the concomitant rise of neoliberal, pro-market (corporate) influence.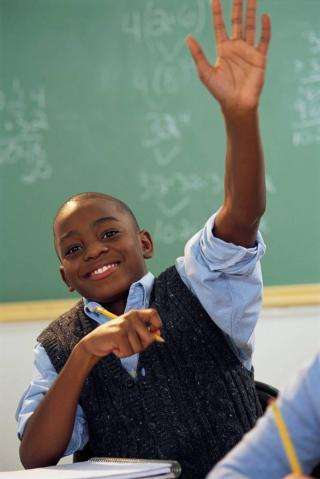 This new set of circumstances has cruelly pushed minority youth – through the development and implementation of complex and highly bureaucratized systems of power based upon severe forms of social control – to the edge in the U.S.
Giroux said they, as well as other young people, are living in a "liminal drift," a kind of threshold. It is here, in this place of being between spaces, Giroux explained, "where questions of security, long-term jobs, and the hope of a secure and better future have mostly disappeared from the political and economic landscape."
Giroux added, "[Minority youth] represent a new class of stateless individuals stripped of the most basic necessities and forced into a failed social system that imposes on them the burden of skyrocketing debt, the threat of jail time, the curse of disposability, and the threat of a state sponsored apparatus of fear bolstered by a media that equates the culture of blackness with the culture of criminality. They now bear the weight of market society that only believes in short term investments and has no regard whatsoever of making the kind of social investments that would provide jobs, a decent education, quality health care, a government sponsored jobs program, or even minimal social protections for young people. Under a system that has bankrupted any claims to democratic values, we have a system in which freedom is defined as nothing more than the ability to shop. But we also have a system that has increasingly turned to criminalizing social problems and the group that is most vulnerable is poor minority youth. The war on youth is part of a hard war to contain them, make them disposable, and remove them from the social landscape by modeling almost all of the public spaces they occupy -- from the school to the streets -- after the model of the prison."
Under such a ruthless and crushing system, as Giroux describes it, is there any hope for young people?
Despite the grim description of the current situation, the possibility of fighting back against this war on youth – especially minority youth – remains. Giroux said, "Young people need to connect the dots, educate themselves, and develop social movements that can not only rewrite the language of democracy but put into place the institutions and formative cultures that make it possible."
With Occupy Wall Street Movement's continued political efforts, specific groups, such as Occupy The Hood (@occupythehood), could be one way for blacks and Latinos to find a collective political voice. The group's Facebook page has over 15,000 likes, and based upon the postings, political action across the country appears to be alive, strong, and organized.
Wrecking Another Avenue Towards Upward Social And Economic Mobility: The Higher Education Scam
Outstanding student loan debt is now at $1 trillion. Bloomberg recently reported , in a poorly titled piece that suggests the Obama administration is solely to blame for the student loan debt crisis, that $67 billion in student loans are now in default. With that many Americans with student loan debt, and millions struggling to pay it back in a timely fashion, this sort of debt crosses racial and gender divides. (Of course, for the most part, it doesn't cross economic barriers, i.e., individuals who come from wealthier families do not usually struggle with their student loans, if they even have them). Moreover, the Department of Education has noted that more borrowers are defaulting. It's a disturbing trend that points to at full-blown student loan debt crisis. There are many institutions, and people, to blame for the current state of affairs. While they aren't the only culprits in the student lending crisis, non-profit universities and for-profit universities shoulder a lot of the blame. But when it comes to brazen profiteering off of students and taxpayers, the for-profits take the prize, especially when it comes to the way in which they target the poor, older women, Hispanics and African-Americans.
Despite ample evidence for the need to regulate the industry – not to mention Senator Tom Harkin's (D-IA) valiant efforts to bring this industry's fraudulent business practices to light – these schools continue to recruit students and bilk U.S. taxpayers of billions of dollars. CEOs of these schools earn hefty salaries and receive big bonuses. On a related note, a recent study by CAPSEE found that "current incarnation of the for-profit sector is big business; its largest providers are major profitable publicly-traded corporations [my emphasis] . . . They appear to be nimble critters that train non-traditional learners for jobs in fast growing areas, such as health care and information technology. On the other side, most of them depend on U.S. government student aid for the vast bulk of their revenues [my emphasis]." In a word, a large chunk of a CEO's earnings at one of these schools comes directly from U.S. taxpayers.
While the education at these schools is most likely rigorous and challenging, many graduates – if they graduate at all – find it extremely difficult to find work. While there is a higher retention rate at for-profits in the first year versus traditional schools (community college or public and private non-profit universities), and these students often received certification in short-term programs more effectively, CAPSEE researchers also found that "for-profit students end up with higher unemployment and 'idleness' rates and lower earnings six years after entering programs than do comparable students from other schools, and that they have far greater student debt burdens and default rates on their student loans."
[Also Read: Why Is The Student Loan Crisis Being Ignored?]
There are, of course, many who blame the student who decides to go to one of these schools. They're considered naïve. While they might just be Internet trolls, it quickly becomes clear that the public's attitude can be unforgiving. For instance, when articles of this sort are published, many readers will comment, "Well, they are idiots for going to that for-profit in the first place," "It's their fault, so they should have to pay up," and so forth. But have any of these critics ever stopped to consider that the products these schools are "selling" are faulty, especially if those who graduate struggle to find employment? Moreover, the term product for a degree is distasteful, because higher education should not be part of the marketplace. Everyone talks of the "market value" of a degree, but many balk at the idea that a student – if they are now merely regarded as a consumer – would demand a refund for the "faulty product" they received upon graduating.
There is a strong case to be made about the importance of language in this case as well. For-profits schools should not be allowed to affix the words "college" or "university" after their corporate names. Those terms are still, for many, held in high esteem, and it is misleading that for-profits may bandy them about. It should be said, the same goes with Sallie Mae, which at one time was a government-sponsored enterprise (GSE), but became fully private in 2005. It's a long-trusted name among parents and grandparents, but it is certainly not the same entity that now exists.
When it comes to trustworthiness, a 2010 GAO study found other significant gaps. The GAO conducted an undercover investigation to see if for-profits were involved in "fraudulent, deceptive, or otherwise questionable marketing practices." They also compared tuition rates at these institutions to other non-profit schools in the same geographic area.
The findings were dismal. In one section, the report reads, "Undercover tests at 15 for-profit colleges found that four colleges encouraged fraudulent practices and that all 15 made deceptive or otherwise questionable statements to GAO's undercover applicants. Four undercover applicants were encouraged by college personnel to falsify their financial aid forms to qualify for federal aid -- for example, one admissions representative told an applicant to fraudulently remove $250,000 in savings."
Despite the fact that these schools have committed fraud, and continue to commit fraud – many of the schools have had programs that could not be completed or "offered" certification programs that were faulty – they continue to expand nationwide. These sorts of problems continue to persist and are proof of severe systemic practices within the industry. Meanwhile, minority youth and the poor remain easy targets. This is a prime example of why government regulation is needed, so that the public can be protected from industries, like the for-profits, that have gone wild.
If minority youth aren't attending for-profits, then perhaps they are better off at non-profit universities? While these schools might be a better option, millions of Americans with degrees are now struggling or unable to pay off their student loan debt. Much like homeownership, a college degree used to serve as a way to move up the economic ladder. But there is mounting evidence that suggests otherwise. Consider these two figures. Since 1985, tuition has increased by a whopping 498%. In 2010, figures from the social security wage index showed that 50% of all American families earned less than $27,000 a year. Since the Reagan administration, the role of government as a steward of the welfare state has been greatly diminished. Furthermore, the regulatory role of government has been undercut. This means that investments in higher education have been eviscerated, and the for-profit (as well as non-profits) are unregulated. In addition, the burden of covering the cost of college falls upon the shoulders of students and their families. For minority youth, an education might wind up being more of a financial disaster than a path towards more opportunities. But when a government insists on spending 58% of its budget on the Pentagon and the defense industry, and a pathetic 3% on higher education, it is no wonder that student loan debt has reached $1 trillion.
Remembering Good Models: The Dreamers and Fighters of the Past
It is clear that African-Americans must once again fight to regain their status in the middle class. With all of these factors – the housing crisis, chronic high unemployment rates, lack of decent wages, and the higher education scam – that have crippled these communities, it is hard not to think that there is a war, an institutionalized one with many facets, being deliberately waged against blacks and Hispanics. Minority youth are particularly vulnerable, as opportunities in the future seem out of reach. While it is true that non-Hispanic whites now make up a large segment of the working poor these days, and they too find themselves trapped by student loan debt, low wages, foreclosed homes, and so forth, they have – historically – benefited far more than people of color in this country. One only need look at the recent 'Occupy' movement to see that economic inequality is no longer strictly based upon race inequality.
That is why a united front based upon collective imagination and a shared interest in political activism is critical. When it comes to young people of all races in the U.S., they must remember that the dreamers and fighters in the past didn't give up when the odds were against them and institutions of power were designed to oppress them. These are models to live by today and important reminders that we can still work to change the world for the better.
[Also Read: OWS Makes Politicians Look At 1%]