YouTube Video Helps Mom Dying of Cancer Get New Drug
Wife of former NFL player may survive after all.
A Florida mother who is the wife of a former Tampa Bay Buccaneers player may have a second shot at life.
46-year-old Darlene Gant's family posted a video to Youtube in which she asked a California drug company to help her receive a trial medication that may save her life, according to the New York Daily News.
The video touched and mobilized so many of its viewers that the drug company, Genentech, sent her the trial medication which she hopes will help extend her life which doctors told her would end in June.
"I feel so blessed and I do thank the outpouring of support from people all over the globe. It's totally wild," the Brooklyn-born Gant said in a phone interview from her Tampa Bay home.
In the 20-minute clip, tears rolled down her face as she spoke about a future without her husband, Brian, and her 11-year-old son Cameron. She recited a letter she wrote to her son. She asked the U.S. Food and Drug Administration to release it earlier, as doctors told her she may not live that long.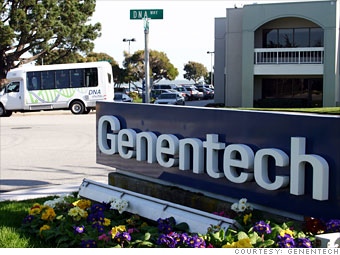 "Did you always know I loved you?" she wrote in a card her son will receive when he turns 12. "Of all the things in my life I could have or should have done differently, there's one thing I'd never change: having you as my son."
[ALSO READ: Gabrielle Union And Cancer]
Genentech spokeswoman Krysta Pellegrino said the company received e-mails about Gant's plight after her video hit YouTube, and officials there spoke with her physicians to determine that she could receive the drug for "compassionate use." She added that while the video helped bring Gant to the company's attention, it was not what led them to give her the medication.
"It needs to be on a case by case basis," she added.
Gant must take the drug every three weeks.