Do You Know What Your Kids are Doing on Facebook?
Why parents must be diligent about their child's social networking
Popular Christian author ReShonda Tate Billingsley made news last week after she caught her daughter posting an inappropriate picture to her Instagram account. In the picture, her daughter held up a bottle of vodka she swiped from her parent's bar and wrote, "I wish I could drink this liquor."
In response, Billingsley made her daughter post a picture to her Instagram account holding a sign that said, "Since I want to take pics holding liquor, I am obviously NOT ready for social media and will be taking a hiatus until I learn what is and isn't appropriate to post. Bye-Bye."
Billingsley also posted the picture to her Facebook account, receiving 11,000+ shares. While most parents were on the same page, some took offense with Billingsley's method of discipline, claiming she was taking it too far.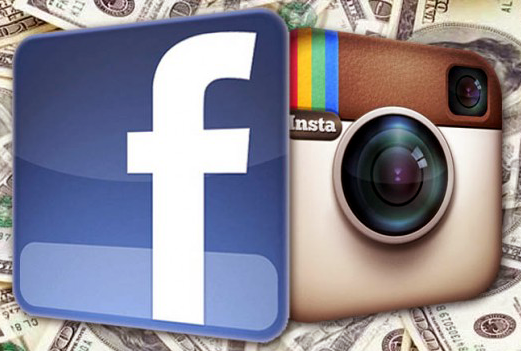 On the popular parenting blog, MyBrownBaby, Billingsley explained why she did what she did.
"When it comes to my kids, I don't play. This is a new age. We have to meet kids where they are. Punish her by taking away her phone? Did that last week. Make her write an essay? She loves writing so that would be a thrill. Ban TV? She loves to read so that's no big deal. Talking? Sure, but my talking obviously wasn't sticking. So, since she showed out online, she was punished online. My daughter actually begged for a spanking instead, which she would've taken, gotten over in no time and not realized the seriousness of her actions. Now, if and when she ever gets back on social media, she'll think long and hard before posting anything crazy."
[ALSO READ: Mom Punishes Daughter On Facebook]
I applauded Billingsley for trying to teach her daughter the repercussions of her actions online, but sadly, too many other parents don't.
What's troubling to me is that online communication is so ubiquitous that it doesn't even cause them to stop and think before they post. Part of the problem may be that the parents themselves aren't even aware of their child's activities. Billingsley said after she posted the picture, several parents wrote to her that they didn't even know their children had Instagram accounts. This is insane.
With one click of a button, faster than you can say, "I'm viral," anything that these teens post is available for anyone who wants to see it; and the real danger is that these images and updates last forever. Since young children's brains are still maturing and they are less capable of making sound decisions regarding their future, maybe they shouldn't even be on social media at all. A 2011 study found there were 5 million Facebook users under 11. You can't tell me that's a good thing.
I've seen it in my own family. I try to consider myself the "cool aunt" and have friend requested most of my younger relatives on Facebook and Twitter, mostly to warn them about inappropriate postings and how things can quickly escalate to the point where they can't control the outcome. But they are young and sometimes, I feel like my warnings are falling on deaf ears.
I've had to harass my 11-year-old cousin after he changed his profile picture to a shirtless photo, flexing his little pre-teen muscles for the camera, asking girls if they think he's hot (If you don't think it's a big deal, reverse the genders). I've had to tell my 14-year-old niece that it's not a good idea to be bad-mouthing her boyfriend (when the heck did she get a boyfriend, by the way?) online. That's probably good advice for some adults too!
[SUBSCRIBE TO LOOP 21 RSS FEED]
I'm 26, so I was a college student when most of these social networks were founded. All I can say is I'm glad that my teenage immaturity only exists in photos and my friends' memories. I was foolish and would have used it in all the wrong ways. My parents still aren't that tech-savvy, so I would have been able to post things that, in retrospect, weren't the best reflections of myself.
Of course, that type of wisdom to know what's cool to post and what could bite you in the ass is something that comes with time.
Perhaps we should keep youngsters off social media until then?