Lien Placed On Michael Jordan's New Florida Home
Air Jordan hasn't payed for expensive wall finishes
Want to know what Michael Jordan is doing with that money you're standing in long lines to spend on his sneakers? Buying $200,000 wall finishes.
But, just like some people are doing to buy his shoes, MJ is skipping paying bills.
[SUBSCRIBE TO LOOP 21 RSS FEED]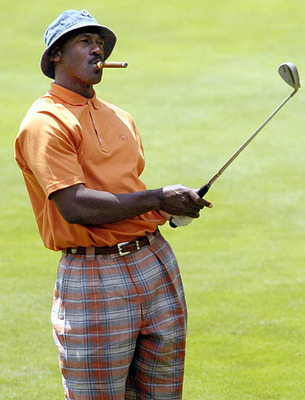 Dallas-based Southwest Progressive Enterprise has placed a lien on the new house Jordan is building in Jupiter, Florida because he has yet to come up with the $81,000 needed to settle a $202,600-contract for wall finishes.
The debt has been outstanding since January, which is around the same time he sold his $29 million home in Chicago, reports Gossip Extra.
Jordan's new 37,000-square feet home will be in a golf course development called The Bear's Club that was built by golfer Jack Nicklaus. Neighbors are already complaining about Jordan and he hasn't even moved in yet. They say that he always brings a posse when he golfs, making noise in the usually quiet community. They also do like him leaving cigar butts on the grounds.
Something tells us we are going to be hearing about Jordan and his new neighbors quite often.
[Also Read: Did Jordan Sneaker Fiasco Set Black People Back?]