Rodney King Urges Peace For Trayvon Martin
20 years ago riots broke out over King's case, he doesn't want to see it happen again
With tension continuing to mount as the Trayvon Martin tragedy unfolds, attitudes and threatened actions among Americans are highly resembling that of 20 years ago when the 1992 L.A. Riots broke out after four LAPD officers avoided jail time after they were caught on videotape brutally beating Rodney King after a high speed chase.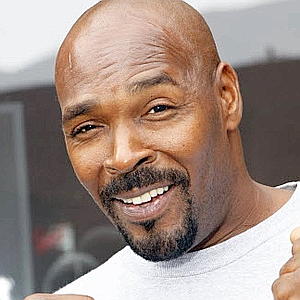 King, seeing the parallels between his case and Trayvon's has urged that people stay calm and peaceful, no matter the outcomes.
"I am grieving, like the rest of us, for this young man and his family but let's allow the justice system to take its course and come together as a country before and after the outcome of the case," he tells CNN.
That doesn't mean however that he believes some of the information being challenged in the investigation.
[SUBSCRIBE TO LOOP 21 RSS FEED]
One, he thinks that it was Trayvon's voice screaming on the 911 calls. He says he knows what a person sounds like when they think they are about to die.
"It's a death scream that I know very well and I have no doubt in my mind that it came from Trayvon Martin," he says. "The horrifying sound of a young black male screaming for his life on a 911 call reminded me of my horrifying scream on a videotape 20 years ago. At that time, I thought I was going to die. Very, very gratefully, I survived. Unfortunately, Trayvon Martin did not."
[Also Read: Is This Man the Black George Zimmerman?]