A Look Ahead at The 2016 Election
Who are the candidates we may see running for president in four years?
Check out Keli Goff's list of potential candidates for president in 2016.
Jeb Bush (former Governor, Florida)
Republican
The former Florida Governor and Bush scion was long considered more capable than his brother former president George W. Bush but it never seemed to be his time, but that may change in 2016.
Andrew Cuomo (Governor, New York)
Democrat
Cuomo's ability to navigate controversial issues like gay marriage and to garner bipartisan concessions and cooperation in his dealings with teachers unions, have established him as an effective leader who is ready for the national stage.

Sarah Palin (former Governor, Alaska)
Republican
Time has a way of healing a lot of wounds. Just ask Newt Gingrich. So while Palin's popularity may have taken a dip in recent months, she still has a following and who knows? They may be willing to follow her back onto the campaign trail in four more years.
Marco Rubio (Senator, Florida)
Republican
The Florida Senator is considered a rising GOP star and many predict that Rubio, who is of Cuban descent, could become the first Hispanic president or vice-president.
Condoleezza Rice (former Secretary of State)
Republican
Widely rumored to be on Mitt Romney's VP shortlist, though Rice's reputation was tainted by the War in Iraq and other perceived foreign policy missteps, nearly a decade away from the spotlight may be enough time to make her a formidable 2016 contender.
Hillary Clinton (former Senator and Secretary of State)
Democrat
See previous article. Also, her approval ratings have never been higher.
Kelly Ayotte (Senator, New Hampshire)
Republican
The young, telegenic Senator from the swing state of New Hampshire has been careful not to make the waves that her equally young and telegenic counterpart, Nikki Haley made in her first term, which proved damaging for Haley. So far Ayotte's slow and steady approach appears to be working and could make her a VP contender this year and a possible presidential contender in 2016.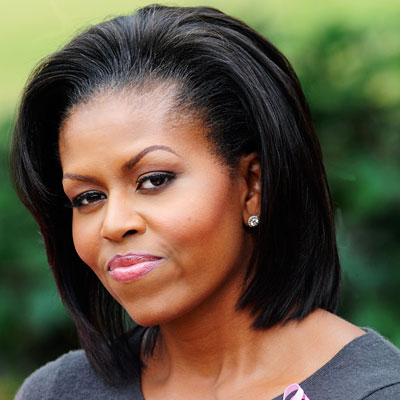 Michelle Obama (First Lady of the United States)
Democrat
Okay, this one is unlikely, but then we would have said the same thing about Hillary Clinton not too long ago and for the record she has the highest approval rating of anyone on this list.