Georgia Wants To Drug Test Welfare Recipients, Too
Peach state joins GOP agenda to "curb" drug use
Since a lot of Republicans are under the assumption that welfare and getting high go hand-in-hand, more GOP states are joining the trend of testing welfare applicants for drug use. Georgia is the latest.
House Bill 861 passed on March 29 and now awaits a final signing from governor Nathan Deal. Opponents say the drug tests violates Fourth Amendment's protection against unreasonable searches. Supporters argue that the tests will save the state money and promote personal responsibility.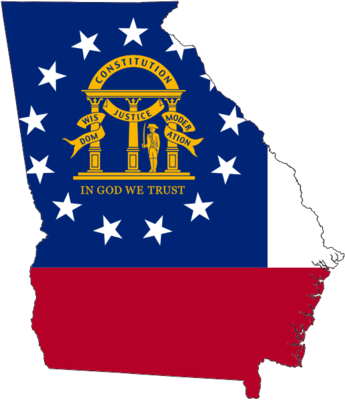 "Tax dollars should never be spent on and enabling illegal activity," says Sen. John Albers, a sponsor of the bill to the AJC. He insists that the bill is "assuring we are giving people a hand up, not just a handout. Level the playing field for others in the private sector and civil service jobs who submit to drug tests. Ultimately, help people with tough love to get clean and become tax-productive members of society."
[SUBSCRIBE TO LOOP 21 RSS FEED]
The program in the middle of the debate is Temporary Assistance for Needy Families or TANF, which gives money to families in need. If the bill is signed, welfare applicants will have to pay around $17 out of their own pocket to take the test. If they pass the test, they get the money. If they fail, oh well. Another component of the bill stresses that in a two parent household, at least one of the parents have to comply and pass the test to get benefits. Teen parents have to take the test if they are not living with their parents or another guardian.
To make sure they don't look completely insensitive, the authors of the bill also included that if a person tests positive the results cannot be used against them if they end up under criminal investigation (because you know people on welfare do drugs AND commit crimes, right?). The bill will also allow people who test positive for drugs to appeal and retest and provide them with substance abuse treatment programs.
Georgia's neighboring state Florida made headlines when they introduced a similar law last year. Convinced that welfare recipients were spending their idle time and last dime on drugs, Governor Rick Scott also made them pay for their own drug tests, and even promised to refund them if they passed. Some 98% of the testers passed and he wound up having to spend $43,200 in tax dollars to reimburse them.
He found out what most of us already know. Drugs cost money, that most people on welfare don't have in the first place.
[ALSO READ: Should Weed Cost You Your Welfare?]