Oh My, How Those Obama Girls Have Grown!
From convention to possible re-election, the president's daughters have blossomed into young women
Did you catch the look Sasha Obama served her father, President Barack Obama, when he announced that she and her sister were not excused from school the morning following his acceptance speech at the Democratic National Convention in Charlotte last week?
Legs-crossed and seated primly between her mother, first lady Michelle Obama, and older sister Malia Obama, the 11-year-old seemed to suck her teeth and roll her eyes before quickly revealing a dazzling smile. Yes, she's developed a little sass since Americans were first introduced to the Obama girls over four years ago.
(Malia, now 14 years old, is nearly as tall as her father! See how the Obama girls' have grown in the photo gallery above.)
As they've grown, just like first daughters in the last two administrations, the Obama girls have played supporting roles to the very active and public lives their parents lead. Initially shielded from reporters and cameras upon their arrival at the White House, today Malia and Sasha actively participate in White House public events. Both have read to children during the annual Easter Egg Roll on the White House lawn and lend their support when their dad pardons a turkey at Thanksgiving.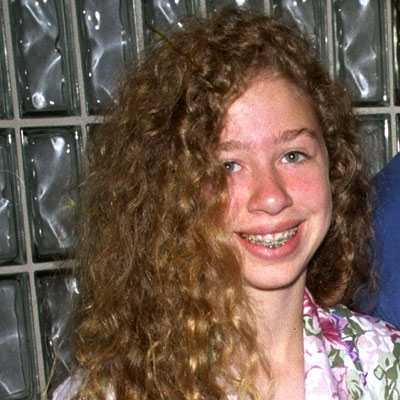 To avoid the cruelty of tabloids and the occasional scandal – think teenage Chelsea Clinton's torment over her braces, frizzy hair and freckles, and Jenna and Barbara Bush's underage drinking controversy – the Obama girls have few avenues that could lead them down the path to trouble.
Their mom prohibits all technology use on school nights. Malia, who was recently given a cell phone, isn't allowed to use it during the week. The girls can only use computers or watch TV during the week for homework assignments. And Facebook is social media non grata while they are at the White House, according to New York Times reporter Jodi Kantor, who was given access to the White House and the first family for her book, "The Obamas," released earlier this year. (Michelle Obama disputed some claims about her behavior at the White House during a TV interview with Oprah pal Gayle King.)
"If Malia and Sasha have felt anxiety or distress about the scrutiny and security they live with, the Obamas do not say so," Kantor wrote for the Times last week.
While unlikely, given how seemingly content the Obama girls are in public, first children can walk away scarred from the experience. Amy Carter, daughter of President Jimmy Carter, reportedly despised living in the White House during the one term her father was in office. Malia and Sasha are the youngest children to occupy the White House since Ms. Carter. Now 44, she lives in "self-chosen obscurity" in Georgia and has refused to give interviews to the media, according to a The Week article on the subject.
During her speech at the DNC, the first lady reminded voters of her reservations to uproot the girls from their Chicago home soil.
"I was worried about what it would mean for our girls if he got that chance. How will we keep them grounded under the glare of the national spotlight?" Mrs. Obama said. "See, our life before moving to Washington was filled with simple joys… And the truth is, I loved the life we had built for our girls."
The first lady went on to say that she harbors none of the worries from four years ago, given the effort she and the president have made to keep Malia and Sasha adjusted to life at 1600 Pennsylvania Avenue.
While they are never heard from on the campaign trail, the Obama girls play an important role in upholding their father's image as a down-to-earth family man.
If the outcomes for some former first daughters are any indicator, post-White House life isn't too shabby, either. After having studied at some of the nation's most prestigious universities, Chelsea Clinton has gone on to live both a private married life and public one, as an occasional NBC correspondent. She appears on the network about as frequently as fellow former first daughter and "Today" show correspondent Jenna Bush Hager.
If NBC keeps this up, Malia and or Sasha may have their turns at co-hosting segments on travel or sports in the near future.