The Most Powerful Mothers in the World
A look at the women who have balanced power with motherhood
A recent article by a former Obama official titled "Why Women Still Can't Have it All," provoked a great deal of response (you can read reaction from Loop21 here) and debate about whether or not women can balance successful careers with successfully raising children. Below is a list of women who seem to have done it. They are some of the most powerful people in the world and they are also mothers.
Ursula Burns: Burns became the first African-American woman to head a Fortune 500 company when she became CEO of Xerox in 2009.
Secretary of State Hillary Clinton: Clinton, current U.S. Secretary of State and a former United States Senator, is the mother of one daughter.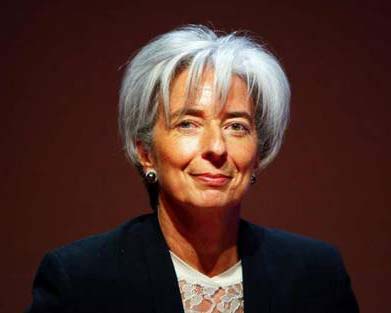 Christina Lagarde: Lagarde, a mother of two sons, is Managing Director of the International Monetary Fund.
Rep. Nancy Pelosi: The former Speaker of the House, and first woman to hold that title, is currently House Minority Leader and the mother of five children.
President Pratibha Patil: Patil is the first female President of India and the mother of a son and daughter.
President Dilma Rousseff: The first female President of Brazil has a daughter and grandchild.
President Ellen Johnson Sirleaf: The current President of Liberia and Nobel Peace Prize winner has four sons.
Yingluck Shinawatra: The current Prime Minister of Thailand has one son.
Helle Thorning-Schmidt: The current prime Minister of Denmark has two daughters.
Eveline Widmer-Schlumpf: The current president of the Swiss Confederation (Switzerland's Executive body) is the mother of three children.
Queen Elizabeth Windsor: The monarch is celebrating her 60th year on the throne, and has been joined by her four children and many grandchildren in her Jubilee festivities.