Santita Jackson Hire No Fix for Fox News' Black Problem
Channel must revamp coverage if it wants to attract black eyeballs.
Word trickled out earlier this week that the conservative-leaning Fox News Channel has hired Chicago radio host, Santita Jackson, the eldest daughter of civil rights leader the Rev. Jesse Jackson.
Jackson, who made her on-air debut for Fox News this morning on a Fox & Friends political panel, will certainly strengthen the network's claim to balanced coverage.
In the four years since the network's most prominent liberal Alan Colmes was dropped from the title role of "Hannity and Colmes," Fox News has rightly come under fire for its seeming lack of an honest effort to fulfill the channel's slogan of providing "fair and balanced" news coverage.
The hire is the second prominent liberal voice the network has brought in during recent months. Much to the chagrin of some of the network's conservative viewers, Fox News brought in gay rights activist Sally Kohn earlier this year.
Jackson's voice will be one of the channel's few left leaning black voices on-air.
That's not to say the channel's commentator circuit completely lacks faces of color. Former NPR reporter and black conservative Juan Williams has remained the network's most prominent voice, at times filling in for network darling Bill O'Reilly. Black commentators such as Lauren Green, Angela McGlowan remain regulars while Wendell Goler serves as one of the network's top political correspondents.
[ALSO READ: George ZImmerman Emails LOOP21]
But even with the Jackson hire, the bulk of Fox News' minority commentators remain hand picked conservatives thrown into the mix as token voices of color.
The hire is certainly a small step toward improving Fox's on-air racial diversity, however, it remains far from a legitimate diversification effort. Fox News remains without a single black journalist anchoring a primetime show.
Unlike some of its competitors, Fox News has kept it's primetime lineup much more stable from year-to-year, yet when you glance at the list of the channel's most prominent talking heads of past and present — Sean Hannity, Bill O'Reilly, Greta Van Susteren, Glenn Beck — they've all got one thing in common. While a virtually all-white lineup has successfully earned Fox News the title of most watched news network for years, the channel's decision makers must realize that they're losing out on one major demographic: black viewers.
The cable news giant still lags behind its competitors when it comes to attracting black eyeballs. According to the 2010 Nielsen Media Research, just 1.38% of the channel's 2.1 million primetime audience is black, while fellow cable news networks, CNN and MSNBC, reach substantially larger audiences.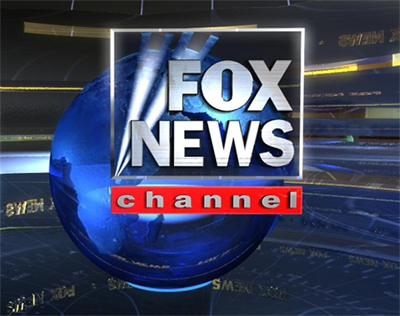 While just 29,000 black viewers tune into Fox News each night, a statistic first reported by New York Times media reporter Brian Stelter, more than 145,000 black viewers tune into MSNBC each night and more than 134,000 are watching CNN.
So will the hiring of Jackson and other moderate-to-liberal black voices fix Fox's black problem? Certainly not.
The roots of the channel's inability to attract black viewers remain planted in the network's failure to consistently and comprehensively cover issues of importance to the black community. The channel has earned a track record of routinely confusing black politicians and news makers with each other — most notably former U.S. Department of Agriculture employee Shirley Sherrod and Congresswoman Maxine Waters in 2010.
Meanwhile many of the stories most important to the black community — the current controversy surrounding the killing of unarmed Florida teen Trayvon Martin, for example — are no where to be found on the channel's programing. Between Feb. 26 and March 19, Fox News devoted just one segment to the Martin case — compared to 41 segments on CNN and 13 segments on MSNBC, according to liberal blog ThinkProgress.
That type of inattentive coverage for the year's most racially charged news story is unacceptable.
If Fox News is serious about earning black eyeballs, it's going to need not only an additional black face or two, but a serious commitment to truly covering black stories.